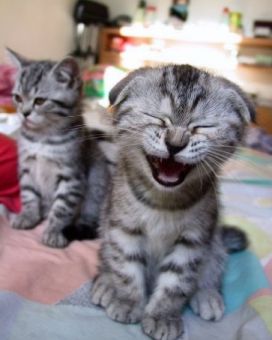 We strive to provide the kind of service that leaves you and your pets thrilled, happy, overly satisfied and wow'd in every way.
Read our current reviews from happy clients and please leave your comments, thoughts and review below:
petsitterology.com
Average rating:
89 reviews
Jul 22, 2021
Dependable & Accommidating
Carol has been caring for my cat for years while I'm out of town and she's been amazing. He's got some medical issues and needs medication 2x per day I highly recommend Carol for her care, flexibility and attention to detail.
May 23, 2021
Peace of mind
My two cats were very happy with the "purr-fect" care they received from Whiskers Sitters. Carol immediately impressed me with her professionalism during our "meet and greet", and I felt completely comfortable traveling knowing that my dear pets were in such good and capable hands.
Apr 19, 2021
Cat Care
Carol pays attention to detail when it came to caring for our cat recently. She is conscientious and caring. I highly recommend Whisker Sitters.
Apr 6, 2021
Great Dog Care
Recently, Carol too care of my rescue dog while I was away from my home. In one visit, Carol made friends with my skittish dog who became excited and happy each time Carol visited. Carol also sent me pictures and videos of my dog each day which is a comfort when you can't be with your pets.
Feb 20, 2021
nothing but praise
We've used other sitters before moving to the area, and while they were OK, Carol is really uniquely good at what she does: caring for the pets in a way that keeps them relaxed, and also keeping an attentive eye on our home.



Results matter most, and this is the most relaxed and happy we've seen our cats after returning from a trip. One of our cats is very shy and hasn't come out for other sitters, but took a liking to Carol pretty quickly, so that's high praise. The other cat is high maintenance due to some health issues, and Carol really went above and beyond caring for him and keeping him groomed and happy.



We called Carol because we had to travel due to a family emergency, and trust in Carol / Whisker Sitters let us feel secure with what was happening back home, so we could focus 100% on family.
Jan 5, 2020
A Completely Compassionate and Wonderful at Home Pet Care Service
"Whisker Sitters -TC" by owner and caregiver Carol Preuette, has been for us throughout the years the most amazing, super caring, personalized, complete, and professional "in the comfort or your own home" pet care service available in the Traverse City, Michigan area. Carol offers a complete in the home set of daily services -- multiple times each day as may be needed, including: feeding, walk and playtime, potty breaks, administering medications (as needed), changing litter, gathering the postal mail, putting out the recycling and trash, and much more! Each visit is guaranteed to be at least 30 minutes long, many often longer. And each "Whisker Sitters" visit includes a detailed pet visit "journal" (written summary) recapping this compassionate, complete, and always reliable service.



Gracie, our eight year old rescue dog, and Bro, our 19 year old rescue cat, have be totally pampered and completely "spoiled" each time we are away from home for many, many years!



We continue recommend Carol's "Whisker Sitters" to family, friends, neighbors, and even out of town visitors, as a wonderful service for keeping your pets safe, happy, and healthy!
Sep 4, 2019
Excellent service!
What a comfort to have such a fine service available for our two cats when we leave town. Carol is terrific. We have her come once a day, and she does everything -- feeding, litter, mail, talking to neighbors as needed -- and though I asked only for an "occasional email to reassure us" she sends nightly reports AND VIDEOS of our little buddies. She checked with me by email to see if an odd new toy (a clump of moss, which our boy cat loves) was OK and free of pesticides or whether she should remove it. She often leaves them a new toy and always leaves us a detailed last-visit report. I have complete confidence in her and am so glad this service is available.
May 19, 2019
Carol is the BEST!
Carol is the best pet sitter I have ever had. (We used several in Chicago before we moved to Traverse City). She clearly loves her job and goes above and beyond what I would have expected, including sanitizing the area around and in the THREE cat littler boxes we have! She also takes the time to neatly stack our mail and unwrap and stack our newspapers. Her "last day" notes to us are detailed and professional. We love the daily videos and photos she sends to us of our two cats - it is comforting and reassuring to know they are well cared for and loved. HiGHLY RECOMMENDED!
Thank you for your very kind and MEOW-velous review of my Traverse City cat sitting services provided for your two adorable kitties, Scrap and Molly! It makes me so happy and proud to be awarded such PAW-sitive feedback, and I look forward to caring for them and your home again as your needs arise!
Feb 28, 2019
Highly Recommend!
As a nervous first timer having a cat sitter, Carol did a great job of making me feel at ease. She did an awesome job caring for my kitty while I was away too! I love that she sent daily updates and pictures/video. It's clear she loves caring for everyone's furkids!
Thank you very much for PAWsing from your busy schedule to submit your kind review of my Traverse City cat care services PURRovided for your sweet kitty, Meeko, while you were away recently, Bre! Meeko was a joy to care for and administer his daily medication dosages, and I look forward to pamPURRing him for you again soon!
Nov 5, 2018
Wonderful Traverse City Pet Sitter!
Carol is amazing! We got a German Shepherd puppy this past spring to go along with our adult Australian Shepherd. Both my wife and I work during the day, so we found Carol to help with potty breaks. Carol has been amazing! Both dogs love their daily visits, and I love getting a short video of them every day knowing they are in good hands. Carol has also made her services available to us on short notice for additional stops when we go out of town. I cannot thank Carol enough for the stress relief knowing our dogs are well cared for when we cannot make it home!
Sep 25, 2018
Very Happy With Whisker Sitters!
Susan and I recently moved to Traverse City. We wanted a reliable and caring person to care for our two cats when we needed to be away. Carol did a fantastic job and we would strongly recommend her for your pet sitting needs. We are very happy with Whisker Sitters!
Sep 25, 2018
We are very happy with Whisker Sitters!
Susan and I recently moved to Traverse City. We wanted a reliable and caring person to care for our two cats, Webster and Dexter, when we needed to be away. Carol did a fantastic job, and we would strongly recommend her for your Traverse City pet sitting needs. We are very happy with Whisker Sitters!
Aug 18, 2018
Carol is The Best!
Carol is the only cat sitter for whom Frankie would ever come out and visit. No wailing or anxiety when we return - he knows he hasn't been deserted when Carol cares for him. She goes above and beyond, watering houseplants, bringing in the mail. Once she even anticipated we would all be stranded by a snowstorm and put down copious amounts of extra food to carry Frankie over until the roads cleared. We can relax and enjoy our vacations when we know our precious pet is in Carol's capable and loving hands.
Jun 9, 2018
Amazing first experience with pet sitting
Super awesome Traverse City pet sitting service. Carol took care of my cat Millie while I was on vacation for a week in Florida. She sent me daily text and video updates which my whole family loved. She kept Millie's litterbox and food areas perfectly clean and refreshed her water everyday. She even made an extra key so she didn't have to carry around my emergency key (as there were issues with the key I gave her, and she was very patient about that). Great service all around.
Mar 13, 2018
OUTSTANDING !!!
I found Carol by local reviews, like those below, and through a coworker who recommended her. I was concerned about leaving my two elder kitties who were traumatized previously by a boarding experience and returned home with an infestation of fleas. To say the least, if it is possible to do so after Carol's Whisker Sitter experience, she SHOT THE MOON!!! I cannot think of anyone else I would rather have take care of my kitties when I am gone. AND... my kitties are safe and secure in their own home. While I was away, Carol sent me videos of their day, gave them treats and expert pet care. Carol ... You are the very best Traverse City pet sitter! Thank you for your wonderful care of my two kitties!!!
Thank you so much for your fantasic review, Wynne! It was such a pleasure to care for Simon and Yoyo while you were away, especially after you shared your prior experiences using other care options for your past trips! Welcome to my Whisker Sitters Traverse City Pet Sitting Family! I look forward to catering to Simon and YoYo's needs and PURR-sonal care wishes again soon!