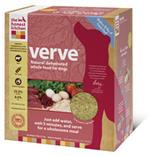 February 21, 2013 – The Honest Kitchen has today announced it is voluntarily recalling five lots of its Verve, Zeal and Thrive dog foods because they may be contaminated with Salmonella bacteria.
The items were produced between August and November 2012 and sold nationwide in the US and Canada via retail stores, mail order and online after August 2012.
No other Honest Kitchen production dates, batches, or products are affected.
The recall event has been confirmed by the FDA in a news bulletin dated February 21, 2013.
About Salmonella
Healthy people infected with Salmonella should monitor themselves for some or all of the following symptoms:
■Nausea
■Vomiting
■Diarrhea or bloody diarrhea
■Abdominal cramping
■Fever
Salmonella can result in more serious ailments, including arterial infections, endocarditis, arthritis, muscle pain, eye irritation, and urinary tract symptoms.
Consumers exhibiting these signs after having contact with this product should contact their healthcare providers.
Animals with Salmonella infections may be lethargic and have diarrhea or bloody diarrhea, fever, and vomiting. Some animals will have only decreased appetite, fever and abdominal pain.
Infected but otherwise healthy animals can be carriers and infect other animals or humans.
If your animals have consumed the recalled product and display these symptoms, you are advised to contact your veterinarian.
About the Recall
The Company is taking this action after learning that one of its raw ingredients suppliers has recalled a batch of human‐grade parsley that may contain Salmonella .
The batch of parsley was shipped to the Company in 2012 and used in the production of five lots of Honest Kitchen products.
The Honest Kitchen claims to regularly test for Salmonella and other pathogens as part of its quality control process — and has not received (to date) any reports of illness associated with these product lots.
The Company is proceeding with this action to ensure the safety and quality of its products.
According to Lucy Postins, company founder and CEO…
"While our quality control tests did not find evidence of Salmonella in any of our finished products, we are accountable for everything we make, and are taking precautionary action to ensure the safety and integrity of our products."
What's Being Recalled?
The lots being recalled are:
What to Do?
Consumers who purchased the above lots of Honest Kitchen Verve, Zeal or Thrive products should stop feeding the products to their pets, remove the UPC (bar code) and lot code from the packaging, and discard the contents in a covered trash receptacle.
Lot codes are located on the top of product boxes either adjacent to or opposite the UPC.
For questions, consumers are invited to call the company at (866) 437-9729. Or send an email to info@thehonestkitchen.com.
Customer service representatives will be available Monday through Friday, 8 am to 4 pm PST.
Have a animal or pet story or tip to share with our Whisker Sitters group? Please submit your comment below.